RECYCLE. ONE CAN TO THE CURB. IT'S THE RIGHT THING TO DO.
We offer the following services at competitive prices.
Once a week curbside trash removal
Twice a week curbside trash removal
Free 'Single Stream' recycling as a service to regular customers
Optional yard waste removal on a pre-pay basis with up to 20 bags at a time. Yard waste should always be contained in lawn & leaf bags, personal yard waste cans or bundles. Yard waste shouldn't exceed 32gal or 50lbs in weight. Bundles shouldn't exceed 2′ x 4′. Attach yard waste stickers to each bag or bundle. See the Circle K locations below that the yard waste stickers can be purchased.
If you have room in your can, you may also put yard waste inside with your garbage and recycling free of charge.
***WE ARE NOW SINGLE STREAMING***
No need to separate your trash and recycling anymore!
Please put all of your garbage and recyclables in your provided trash can and it will all be collected and hauled by the SAME truck to the RECYCLING CENTER! Please call the office if you have any questions (706) 860-2208.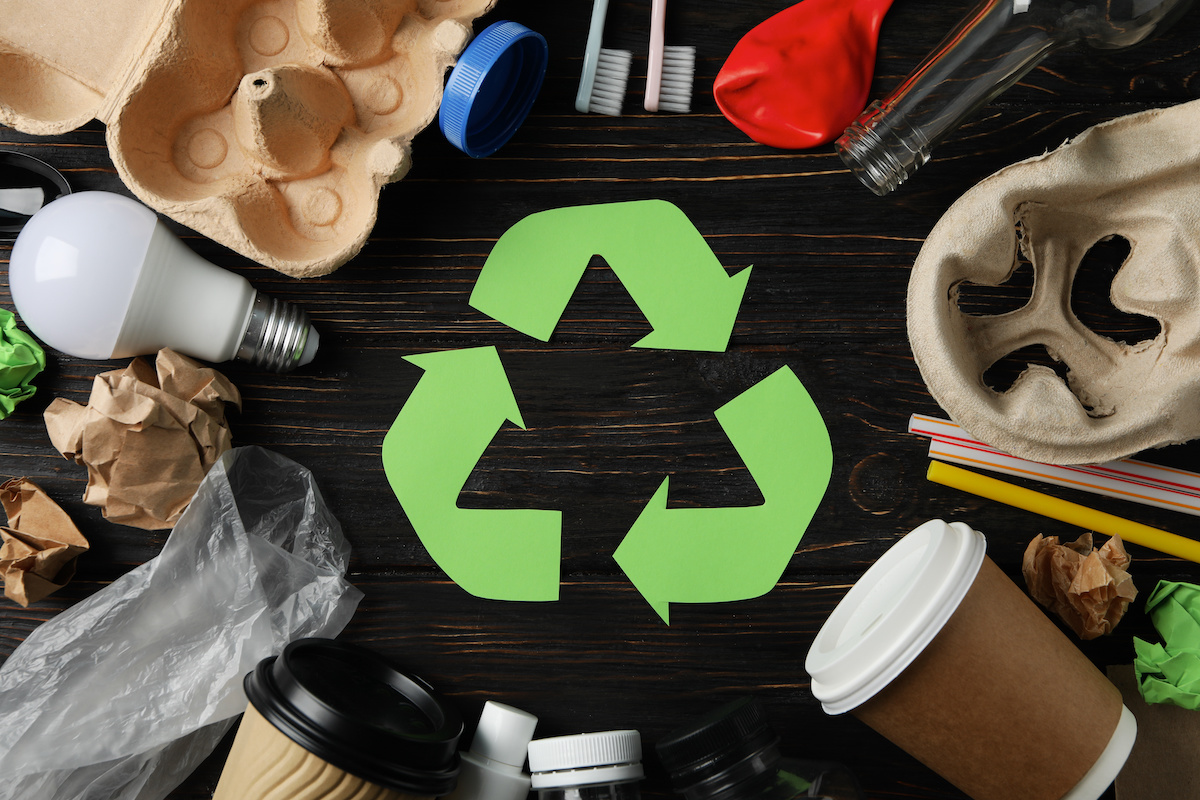 Paper & Cardboard –
Boxes, Cardboard, Catalogs, Copy Paper, Colored Paper, Envelopes, Junk Mail, Newspaper, Magazines, Manila Inserts, Paper Bags, Paper Packaging, Telephone Books, and White Paper.
Plastics –
Bleach/Detergent Bottles, Dressing Bottles, Juice Jugs, Milk Jugs, Shampoo Bottles, Soft Drink Bottles, Water Bottles/Jugs. Look for recycling symbol with #1 through #2.
Glass & Metal –
Beverage Cans, Foil, Bottles, Jars, Jugs, Cans, Scrap Metal
Unacceptable Items –
Anti-Freeze, Refrigeration Oil, Brake Fluid, Solvents, Gasoline, Varsol, Paint Thinner, Water Mixed Products, Rugs & Carpet, Harsh Cleaning Chemicals
For additional information about our services or to join our list of satisfied customers,
please call
706-860-2208
.
Yard waste stickers may be purchased at these participating Circle K locations:
| | |
| --- | --- |
| 4473 Columbia Rd | Martinez @Belair Rd |
| 403 South Belair Rd. | Martinez |
| 190 Baston Rd. | Martinez @Old Petersburg Rd |
| 511 Fury's Ferry Rd | Martinez, across from Bi-Lo |
| 695 Fury's Ferry Rd. | Martinez @Evans to Locks |
| 3934 Washington Rd | Martinez, @Columbia Rd |
| 4256 Washington Rd | Evans @Publix shopping center |
| 1045 Fury's Ferry Rd. | Evans @Mullikin Rd |
| 4403 Washington Rd | Evans @Evans Diner |
| 4649 Washington Rd | Evans @Woodbridge |
| 4519 Cox Rd | Evans @Belair Rd |
| 459 Old Evans Rd | Martinez |
| 440 Lewiston Rd | Grovetown @ Circle K |
Physical Address:
Augusta Disposal and Recycling, Inc.
851 Triangle Industrial Ct.
Evans, Georgia 30809
Main: (706) 860-2208
Mailing Address:
Augusta Disposal and Recycling, Inc.
P.O. Box 334
Evans, Georgia 30809
Office Hours:
Mon-Fri
8:00 am to 4:00 pm

We are a proud member of the Better Business Bureau