IMPORTANT PAYMENT NOTE
We are not affiliated with Doxo. Please do not pay your Augusta Disposal bill through Doxo, but use the link on this website.
Welcome to Augusta Disposal
Recycling, trash hauling, yard waste removal: It's what we do and have done for 25 years! A local family-owned business, we understand balancing and managing a budget for necessities like garbage pickup during challenging economic times. Whether it's once a week garbage pickup or twice a week, we have an affordable service for you! We offer curbside trash and recycling removal. In addition to regularly scheduled service, Augusta Disposal offers optional yard waste removal on a pre-pay basis with up to 20 bags at a time. Contact us at 706-860-2208 for more information.
IMPORTANT NOTE ABOUT YARD WASTE STICKERS
Yard waste stickers are on backorder. So at ANY time, customers can call ahead of the time of your garbage pickup at 706.860.2208 and let us know there are bags outside your can, and it's the same price ($1/bag) as if purchasing a yard waste sticker ($1/sticker).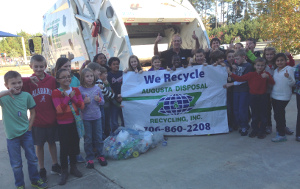 Augusta Disposal
A local family owned business that offers free recycling, trash hauling, and yard waste removal at affordable prices. It's what we have done for 23 years!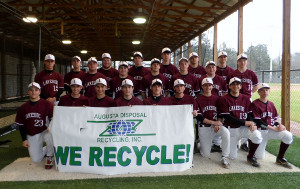 Community Involvement
While the company's trucks are familiar sights on local streets, the name is closely associated with community service as well. Augusta Disposal conducts recycling programs at schools.
New Service
Starting new service with Augusta Disposal and Recycling, Inc. is easy.
Independence Day, Sunday, July 4, 2021
Georgia – Does not affect your service
SC – Does not affect your service
Thanksgiving Day, Thursday, November 25, 2021
Georgia – Monday, November 29, 2021
SC – Friday, November 26, 2021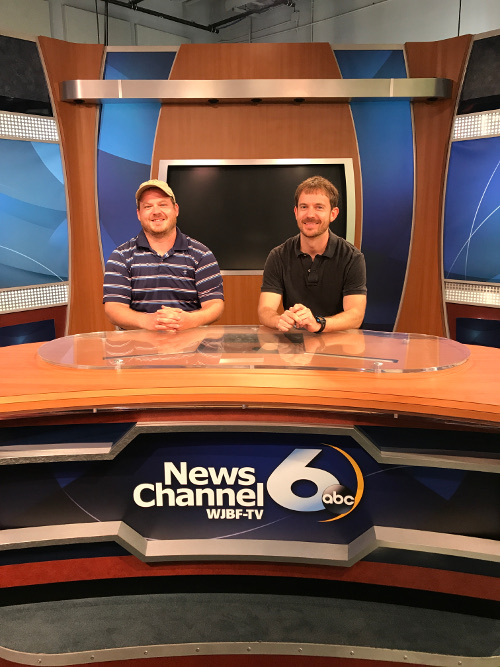 Andy and Alex at WJBF, Channel 6 – proud to sponsor Scholar Athlete!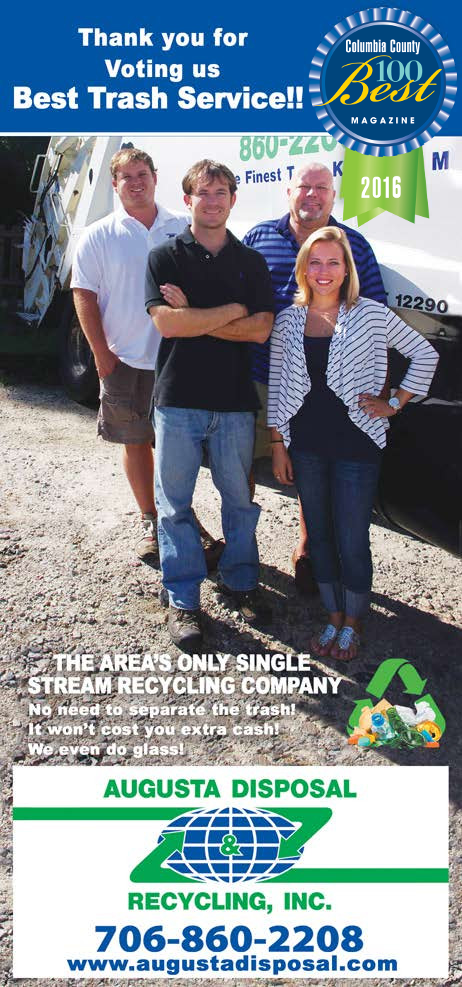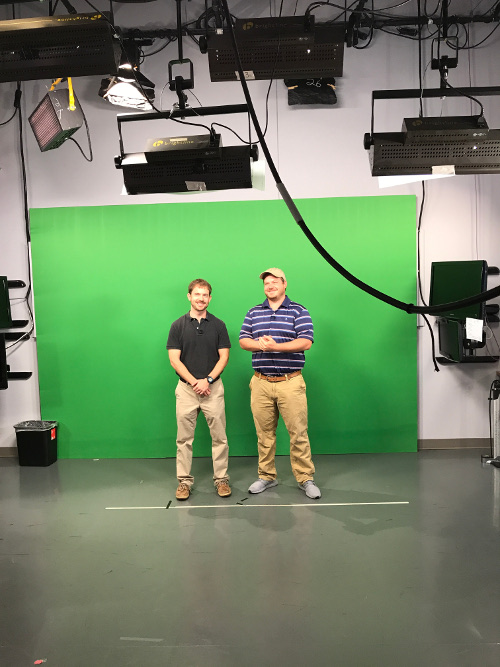 Nominate an outstanding scholar you know and we might see you at your school
Physical Address:
Augusta Disposal and Recycling, Inc.
851 Triangle Industrial Ct.
Evans, Georgia 30809
Main: (706) 860-2208
Mailing Address:
Augusta Disposal and Recycling, Inc.
P.O. Box 334
Evans, Georgia 30809
Office Hours:
Mon-Fri
8:00 am to 4:00 pm

We are a proud member of the Better Business Bureau